Are you tired of the daily struggle with your garage door opener? Does it sometimes refuse to cooperate, leaving you frustrated and stuck outside? Well, you're not alone. Garage door opener issues can be a common headache for homeowners.
But fear not, for in this comprehensive guide, we'll answer your burning questions about garage door opener repair and replacement, helping you determine the best course of action to regain control of your garage. So, when should you call for garage door opener installation or repair? Let's dive in.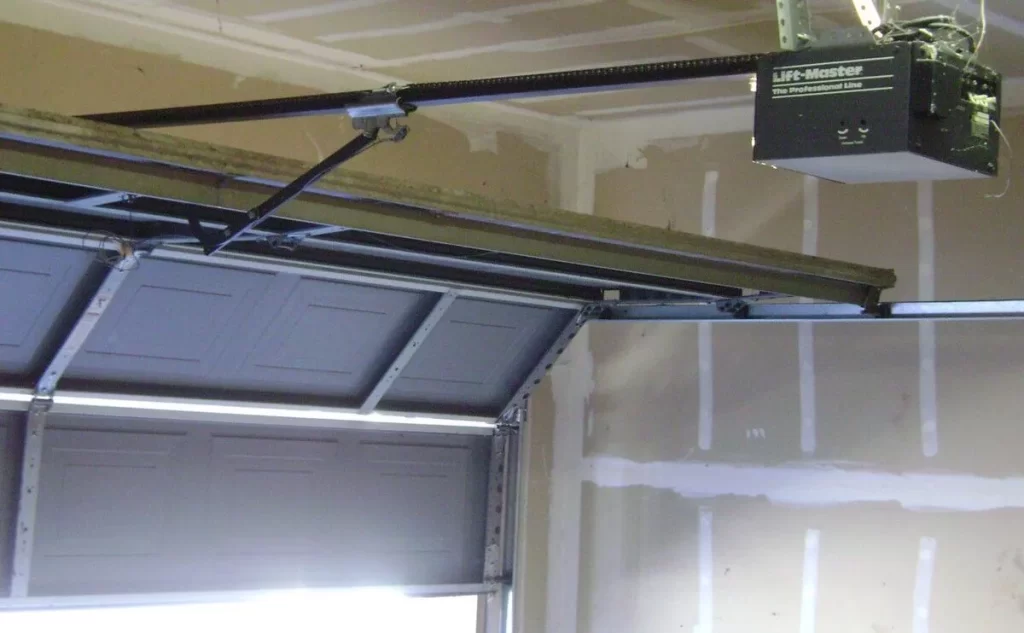 Table of Contents
When to Consider Repairing Your Garage Door Opener
Unusual Noises: Is your garage door opener suddenly making strange and unsettling noises? From grinding to squeaking, these sounds could be a cry for help. While annoying, they might not always spell doom for your opener. It could be a simple issue like loose parts or the need for lubrication. A professional inspection can reveal the root cause.
Intermittent Issues: Does your opener work well on some days but acts up on others? If you're experiencing inconsistent performance, it might be a sign of minor issues with sensors, wiring, or the remote control. Garage door opener repair can often resolve these sporadic problems.
Slow Operation: If your garage door opener has started to slow down, it could be due to wear and tear on its components. In many cases, a technician can replace worn-out parts and restore the opener's efficiency without the need for a full replacement.
Remote Control Problems: Sometimes, the issue may lie with the remote control itself rather than the opener. Before rushing to replace the entire system, try replacing the remote batteries or reprogramming it.
When to Consider Replacing Your Garage Door Opener
Age: Like most mechanical devices, garage door openers have a limited lifespan. If your opener is over a decade old and showing signs of trouble, it might be more cost-effective to invest in a new one rather than continuing to repair it.
Safety Concerns: Modern garage door openers come equipped with safety features like auto-reverse sensors that prevent accidents. If your old opener lacks these crucial safety elements, it's time for an upgrade to protect your family and pets.
Constant Repairs: Are you repeatedly shelling out money for garage door opener repairs? If you find yourself calling a technician every few months, it might be a signal that your opener is on its last legs. In such cases, the cumulative cost of repairs could outweigh the price of a new, more reliable system.
Technology Advancements: Newer garage door openers offer enhanced features, such as smartphone compatibility and Wi-Fi connectivity, allowing you to monitor and control your garage door remotely. If you desire these modern conveniences, it's time to explore garage door opener installation options.
Garage Door Opener Installation – The Smart Choice
When you've weighed the pros and cons and decided it's time for a new garage door opener, the installation process is crucial. DIY installation can be challenging, and a faulty installation can lead to safety hazards and operational issues. This is where professional installation services shine. They ensure that your new opener is set up correctly, calibrated for optimal performance, and equipped with all the safety features needed to keep your loved ones safe.
Final Thoughts
Repairing or replacing your garage door opener depends on various factors, including the issue's nature, the opener's age, and your desire for modern features. Remember that safety should always be a priority, so don't hesitate to invest in a new opener if your current one poses a risk.
When you decide to go for garage door opener installation, opt for professional services to guarantee a hassle-free experience and peace of mind, knowing that your garage is secure and accessible with just a click.